About Us
Launched in 2011 as a tool for consumers to learn more about their own preferences, and a smart wine recommendation platform for wine-related businesses, myVinotype assesses individual taste sensitivities and tolerances, then introduces them to wines that will appeal to their unique, personal combination of sensitivities and values.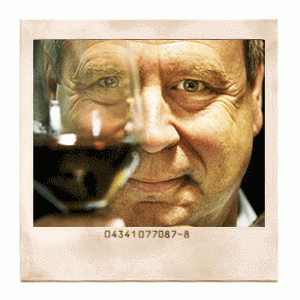 Tim Hanni, MW
Creator and Evangelist
Tim Hanni MW is an internationally renowned 'flavor maven' and dubbed the 'wine anti-snob' by the Wall Street Journal. A professionally-trained chef, he is one of the first two resident Americans to successfully complete the examination and earn the title Master of Wine. He is a Certified Wine Educator accredited by the Society of Wine Educators. He has been involved with wine- and food-related businesses, education and research for over thirty-five years. Hanni has a unique perspective on food and wine, providing a modern and innovative approach to the subject.His techniques for creating easy to use wine lists and retail wine programs are combined with tried and tested culinary philosophies on "balancing" food and wine flavors. These techniques are employed by thousands of restaurants and hotel outlets around the world and have provided the foundation for Napa Seasoning Company's unique new product Vignon(tm), the first Flavor Balancing Seasoning designed to simplify food preparation. Hanni is recognized for introducing the concept of the "umami" taste phenomenon to the wine and food community. He has lectured in over 27 countries around the world on the topics of flavor balancing, sensory sciences, wine and culinary history.
Buy his book, Why You Like The Wines You Like.. here.
For more background and information: www.timhanni.com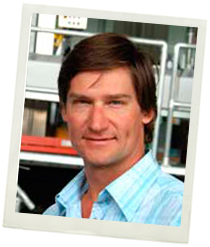 Chris Cutler
Business and Product Development
Chris Cutler is a Napa-based entrepreneur, executive and all-around creative guy. He contributes to several startups including Métier, Flybags, Sporadic and also consults to other businesses and non-profits in the Napa Valley including Modern House Wines, LMR, CV&H and the Napa Valley Vine Trail Coalition. He studied Communications at the Annenberg School at USC and Business at the Stanford GSB. His experience in the wine industry, knowledge of technological systems, and creative approach make him the perfect 'pairing' for Tim Hanni and the myVinotype team!